Stapelia gigantea
Family:  Apocynaceae
Scientific name:  Stapelia gigantea
Common name:  Carrion plant
Native of:  Desert regions of South Africa to Tanzania
Greenhouse location:  Room C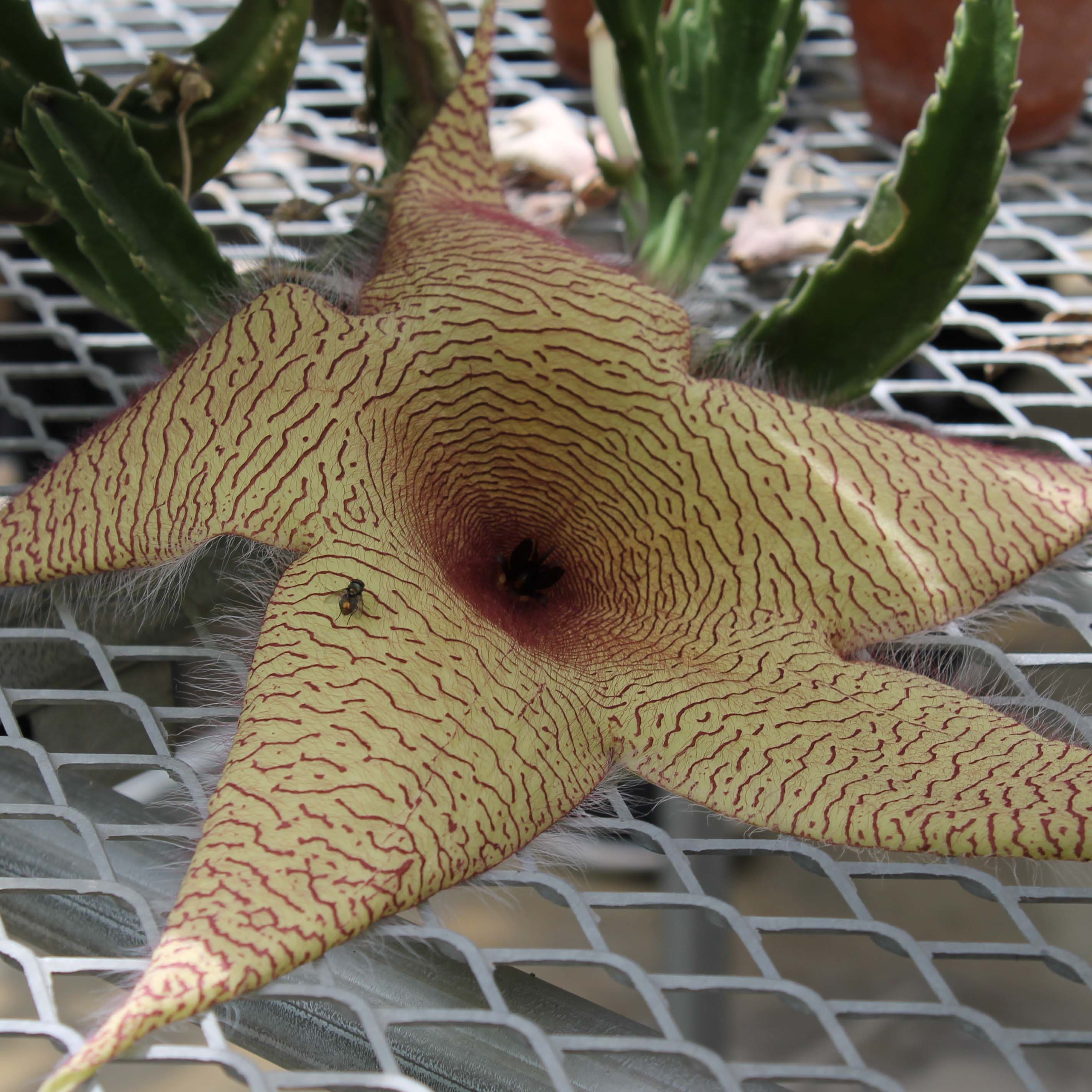 Stapelia gigantea is sometimes mistaken for a cactus, but it is a succulent. Its thick green stems grow in clumps up to 8 inches tall.
S. gigantea's star-shaped, 5-petalled flower is over 9 inches in diameter, producing a foul odor that attracts flies for pollination. It is speculated that the flower's size, yellow color, and hairy fringes evolved to emulate carrion, thus also aiding in attracting flies.
S. gigantea can be grown as a houseplant … although we question the desire to have a plant with a bloom that smells like a dead mouse in one's home.