Bulbophyllum phalaenopsis
Family: Orchidaceae
Scientific name:Bulbophyllum phalaenopsis
Common name:
Native of:
Greenhouse location: Room J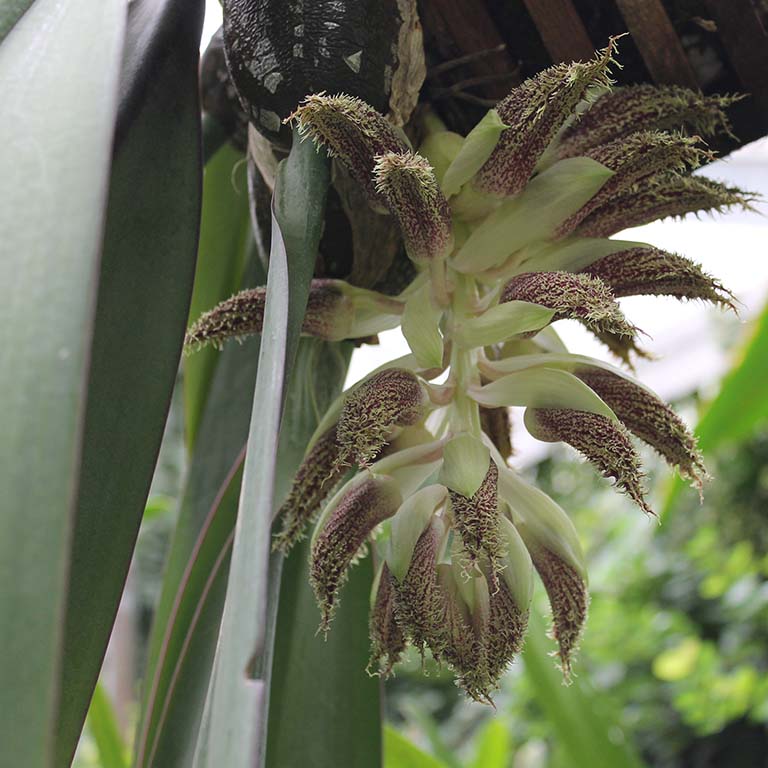 Bulbophyllum phalaenopsis is well known for its long leaves and stinky flowers.  According to Smithsonian.com, "The inflorescence, or flower head, consists of a cluster of about 15 to 20 reddish-brown (meat-colored) flowers covered with fleshy projections called papillae that are said to resemble wriggling maggots." The bloom emits a stench similar to rotting flesh. The appearance and odor of the orchid's bloom attract carrion flies for pollination.
You may recognize the species name phalaenopsis. It's a nod to the similar long leaves of the popular Phalaenopsis Blume, or moth orchids.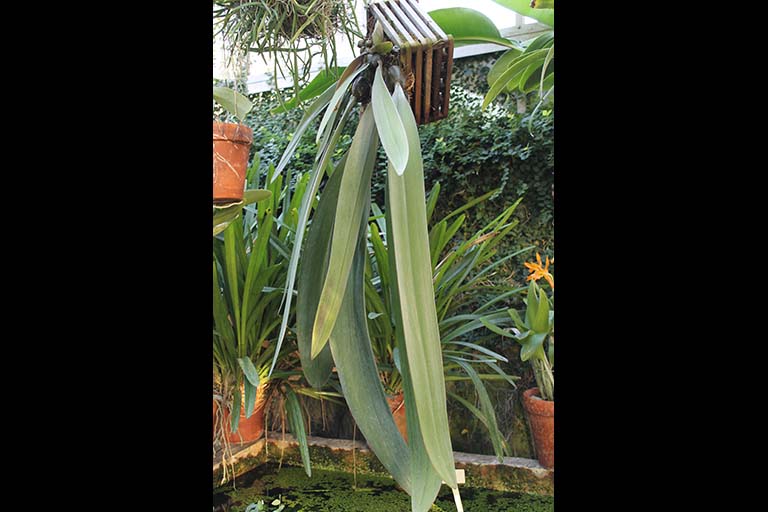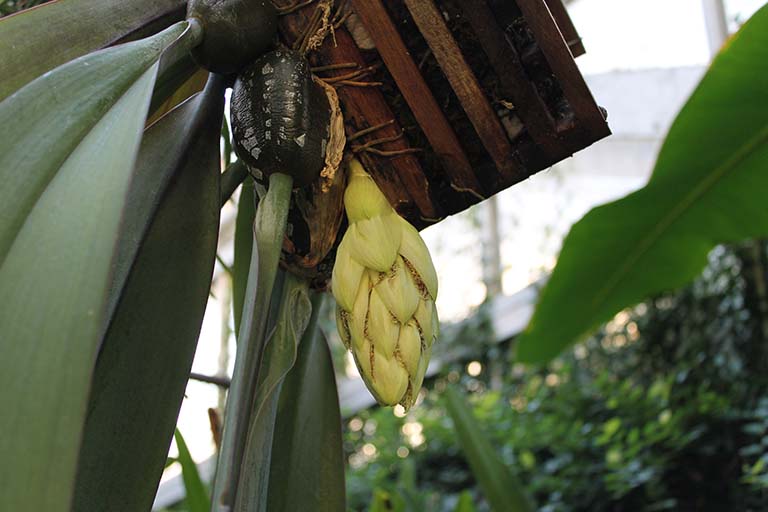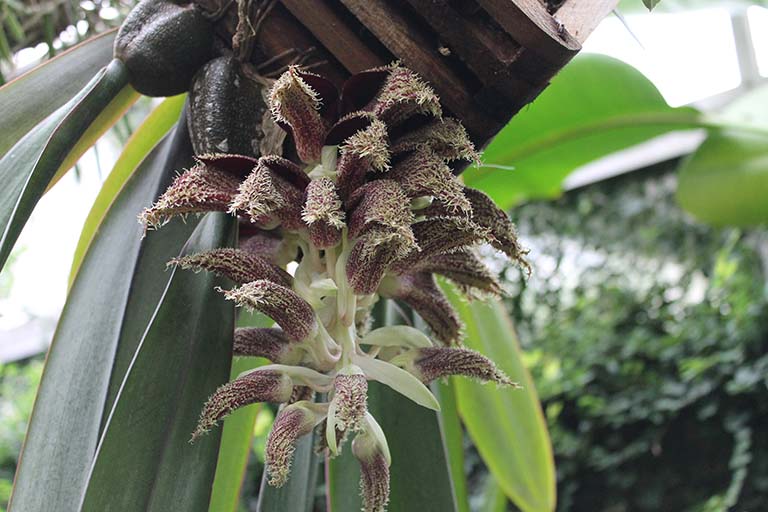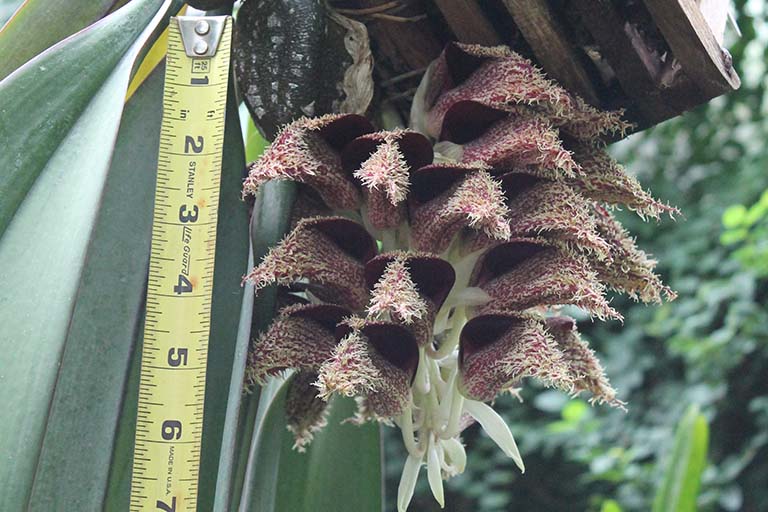 Scott Michaels, IU Department of Biology faculty member, donated the Bulbophyllum phalaenopsis to the greenhouse.
The orchid produced its first bloom in December 2018.