Adiantum raddianum
Family:  Pteridaceae
Scientific name:  Adiantum raddianum
Common name:  Delta maidenhair fern
Native of:  Tropical Americas, West Indies
Greenhouse location:  Room I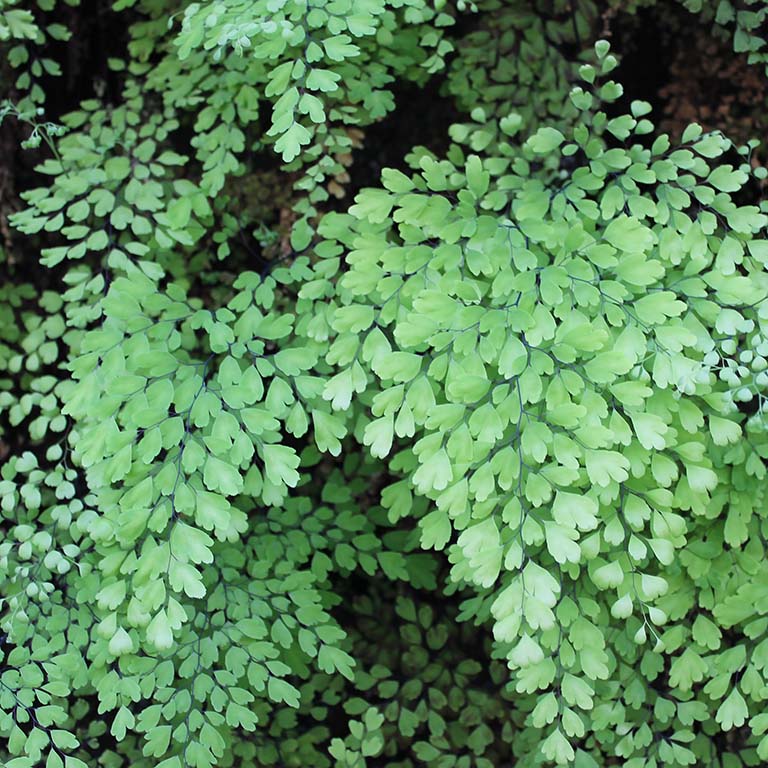 The graceful fronds of this maidenhair fern are known to repel water from the leaf surface—hence the botanical name Adiantum, derived from the Greek word adiantos meaning "unwetted."
The common name "maidenhair" refers to the dark, wiry stems that resemble long human hair.
When the reproductive cycle starts, spores are produced at the edges of the leaves.