Agave sisalana
Family:  Asparagaceae
Scientific name:  Agave sisalana
Common name:  Sisal
Native of:  Southern Mexico
Greenhouse location:  Room D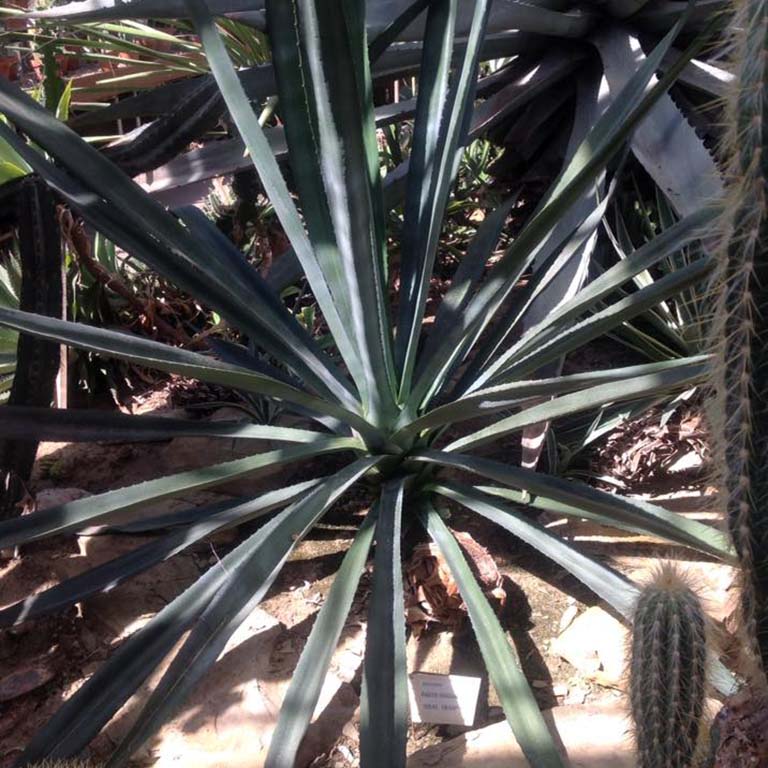 Agave sisalana blooms after 7 to 10 years, then dies. It will produce suckers from the base and also bulbils on the inflorescence which can be used to grow more plants.
Agave sisalana is the source of sisal—a stiff fiber used for rope, twine, paper, cloth, and other items. It was used by both the Aztecs and Mayans for making crude fabrics and paper. Plants were originally shipped from the Spanish colonial port of Sisal in Yucatan, hence the name. Today Brazil is the leading producer of sisal.
Agave sisalana can be distilled to make a tequila-like liquor, but true tequila is produced from Agave tequilana, commonly called blue agave.